This documentation will highlight you about how to Install a Website Templates.
A Website Template can be thought of as a mold in which you can easily form your website. Templates are pre-made websites that can be fully customized to look unique and fresh, yet familiar. Templates are created specially to make your website building experience easy and fast.
PopularFX provides you pre-made WebsiteTemplates. You can modify the website templates as per your need using Pagelayer.
For Typography, you will first need to access your WordPress Dashboard.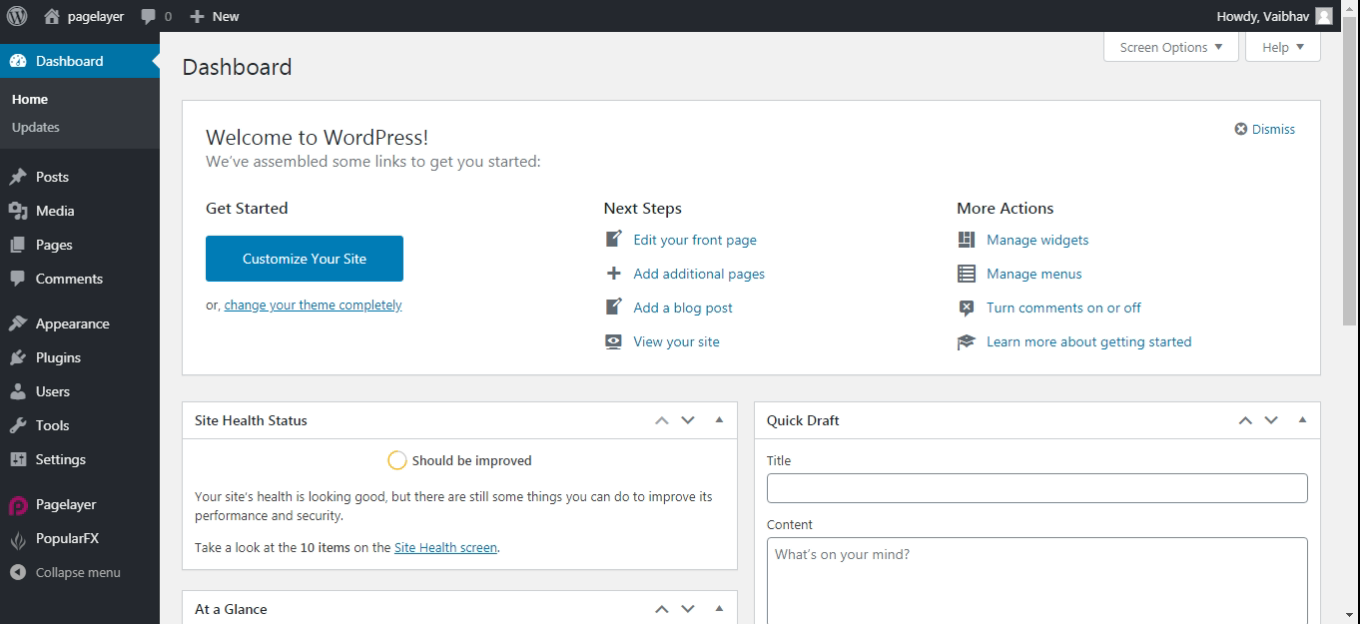 Hover to PopularFX and Click on Website Templates Option.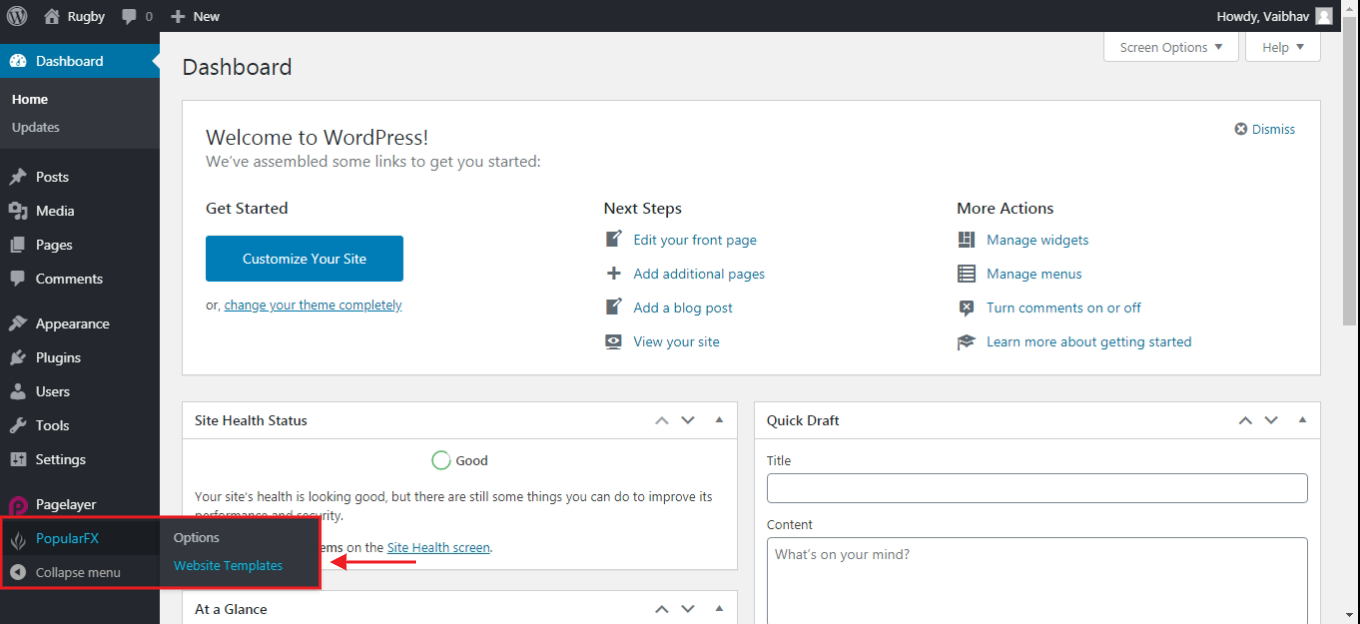 Here you will see all the PopularFX pre-made website templates, Free as well as PRO. You can choose the desired template you want.
This guide assumes you have already purchased PopularFX License and have updated it.
In case you wish to install the PopularFX WebsiteTemplates plugin, here are the steps to buy and activate the plugin.
For importing Template, choose the templates from the list of templates. Here, you will see the pages of template, along with there screenshots.
You can checkout the demo's by clicking on Demo Button. If you want to import the particular template, click on Import Theme Content Button to the right corner.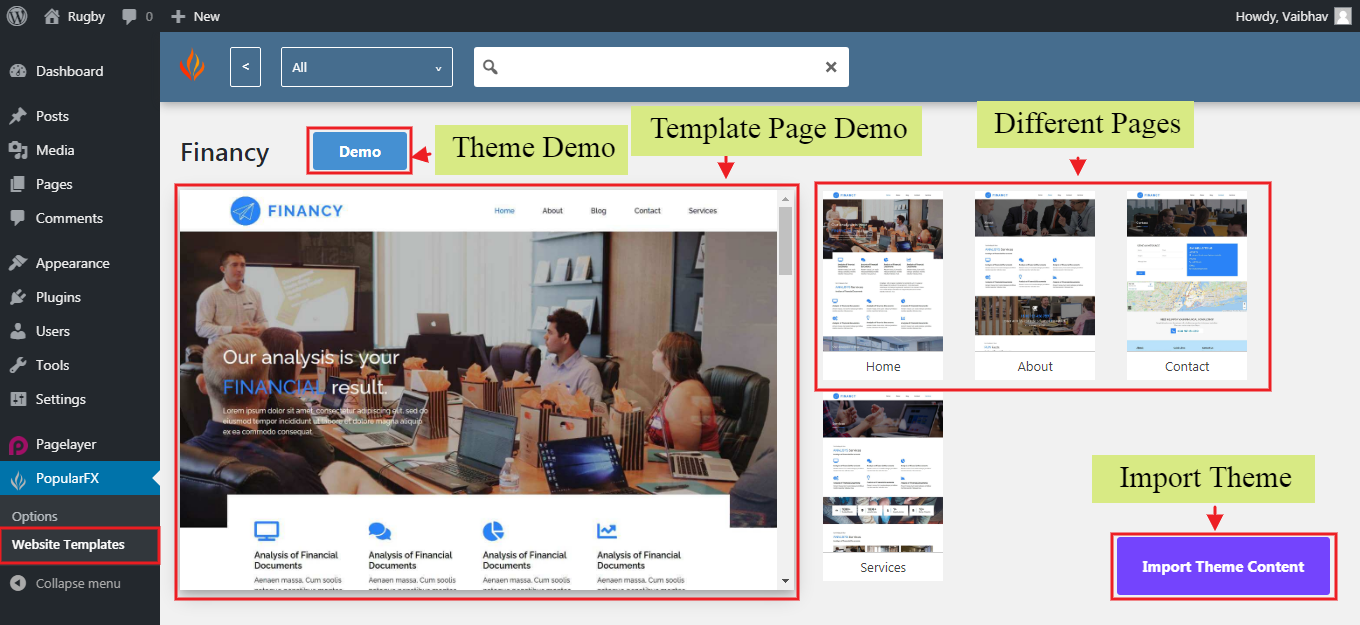 While importing a complete site with popularfx templates, you will see a popup that offers the option to –
Click on Import Button to import the desired template.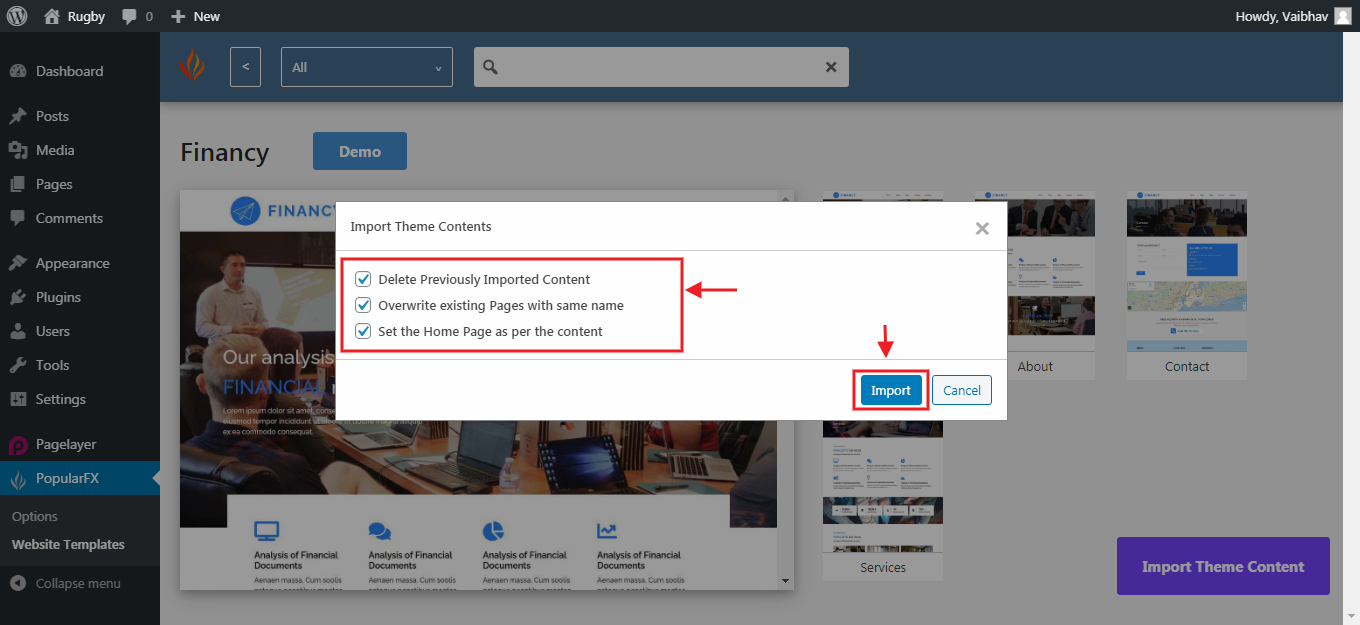 The Template is now being Imported.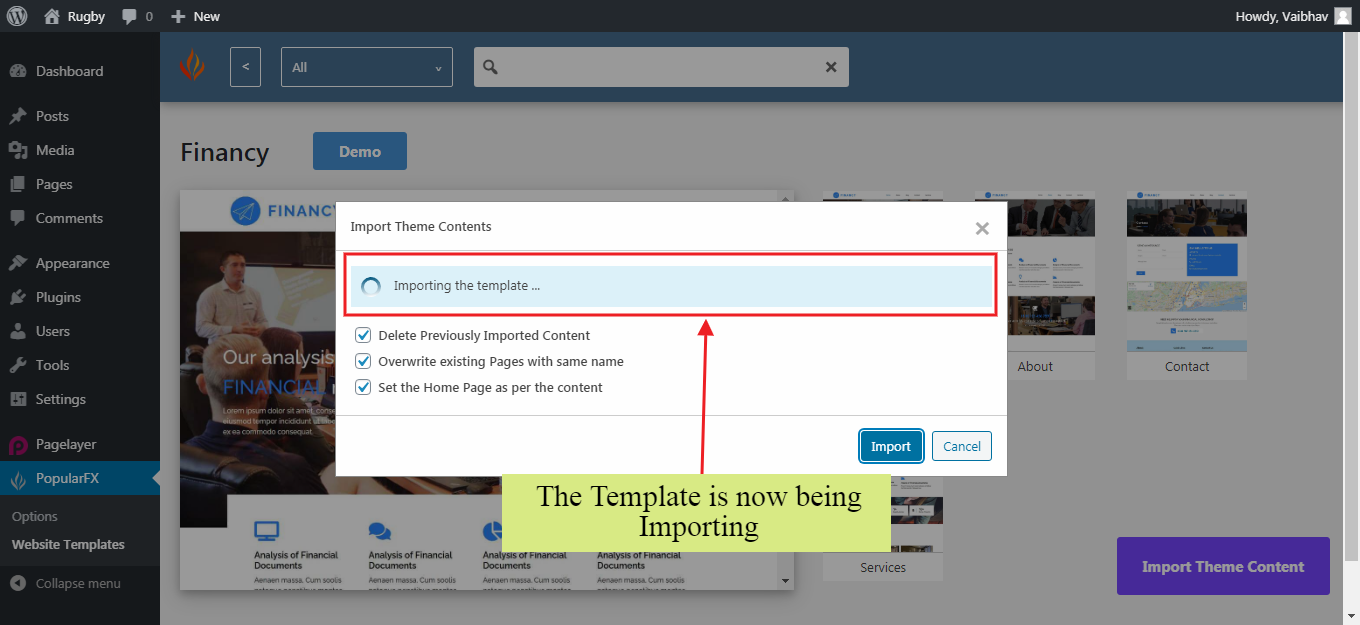 After Successful Importing of your Template, you will see the below Congratulations box.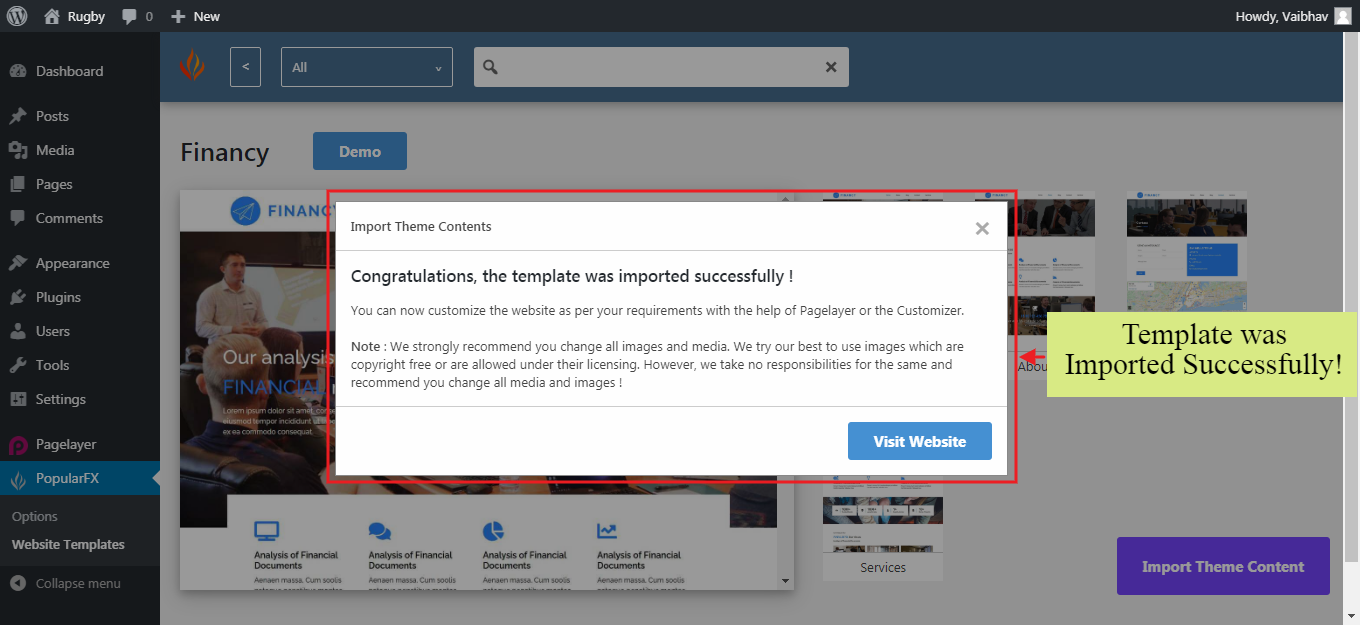 For visiting your site on successful import click on Visit Website Button and you are good to go.