This guide will show you how to activate your license key of PopularFX. Please refer to the documentation on how to buy the license from
here
Automatic Updates and Content
You need to activate the license to enable automatic updates of PopularFX and Pagelayer Pro. Also all our content blocks like Sections, Pages, Headers, Footers, etc. will work only if your license key is installed.
Installing the License key is very easy
Go to WordPress Dashboard > PopularFX > Options
There enter your license key that you got in your email and click on Update License. The license key can also be retrieved from the PopularFX Client Centre. Following is a screenshot of the license wizard :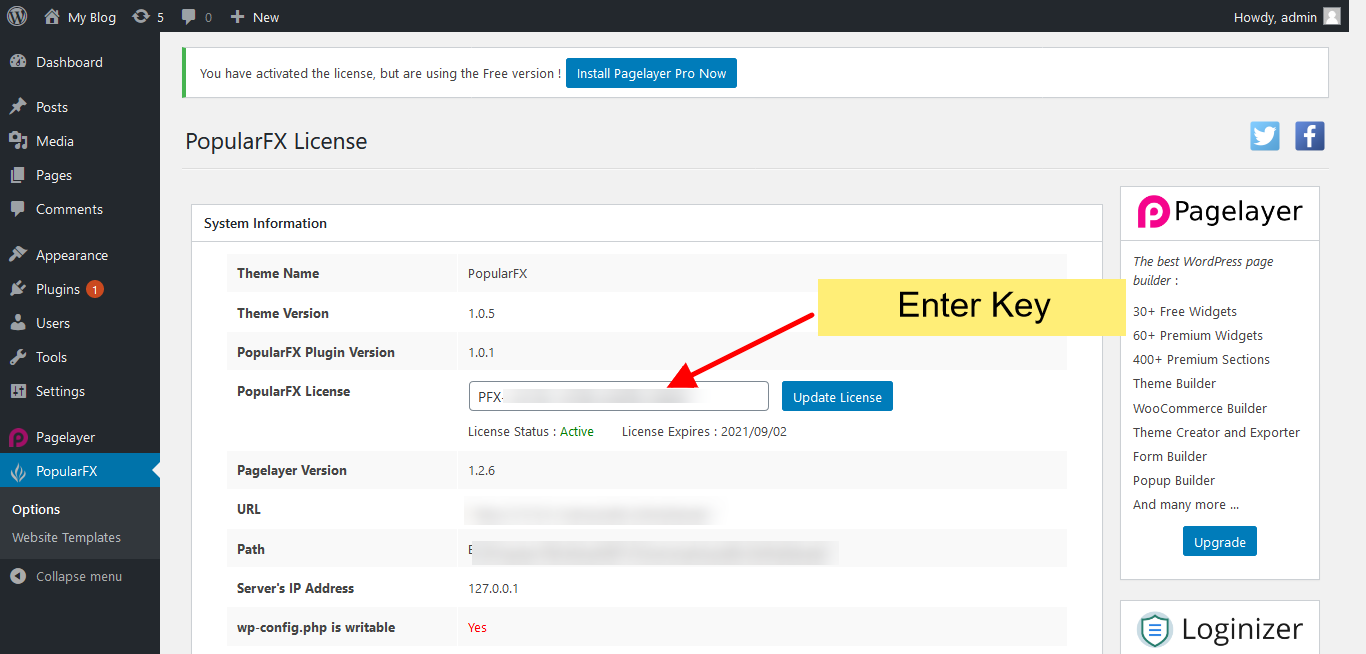 Once your license is installed successfully, the License Status and Expiry date will also be shown.