This documentation will highlight you about Single Template for your Web Page.
Single Post Templates are the templates that determines the layout of your blog post template.
It's made out of different elements: a Post Title, Post Info, Post Excerpt, a Featured Image, Post Content, Post Navigation, Post Comments, etc.
You can also create your own Single Page Template by going to Add New Templates >> Select Single as Template Type >> Give it a Name >> Click on Add Conditions >> Select Action Type as Include >> Select Display on Singular >> Select the Post Template >> Click Publish.
Congratulations, your new Single Template is Created and you can edit it as per your preference.
For Single Post Template, you will first need to access your WordPress Dashboard.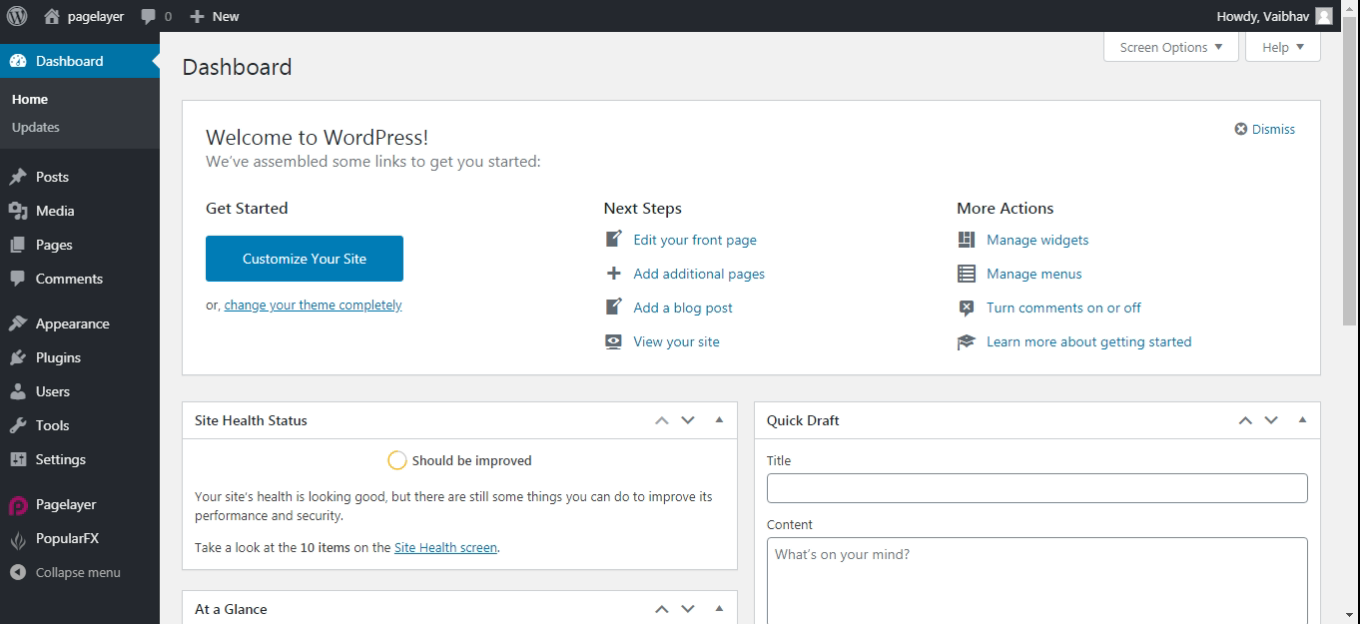 Hover to Appearance and Click on Customize Option.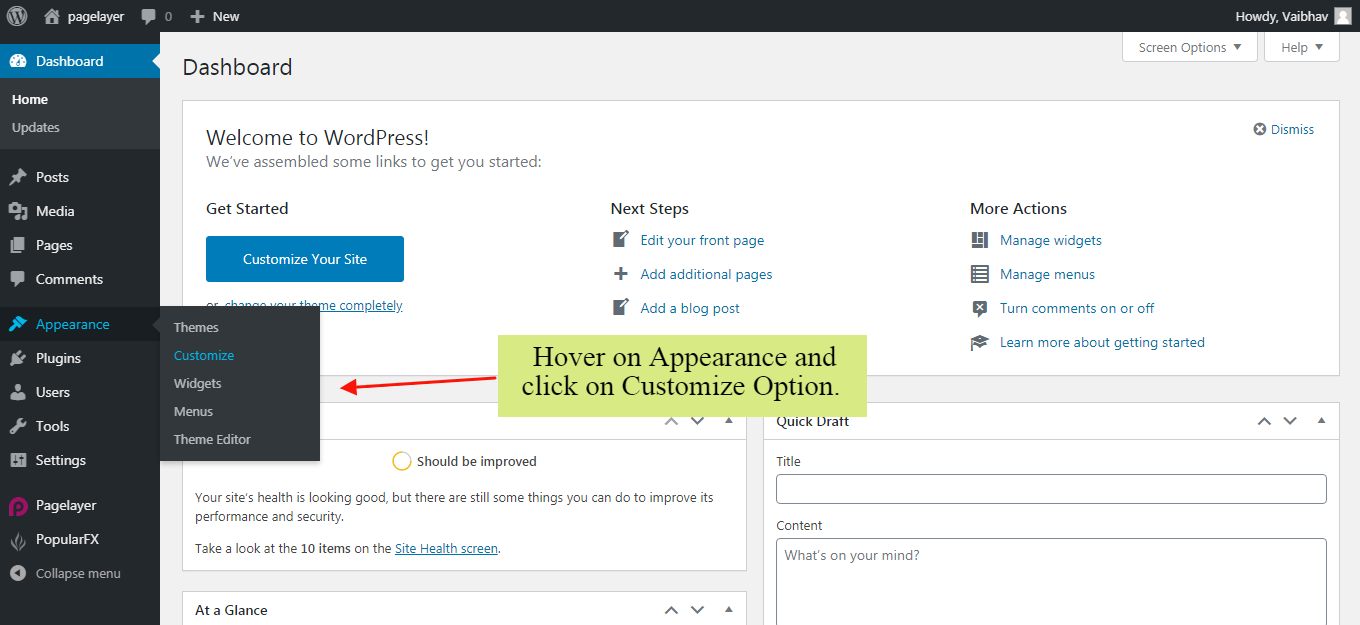 Your Customizing Page will open and will let you allow to edit your Page as per your needs. Go to Edit Header, Footer , Pages Option.
Choose the Single Template you want to edit, and you will be redirected to Pagelayer Editor for editing your Single Template Page.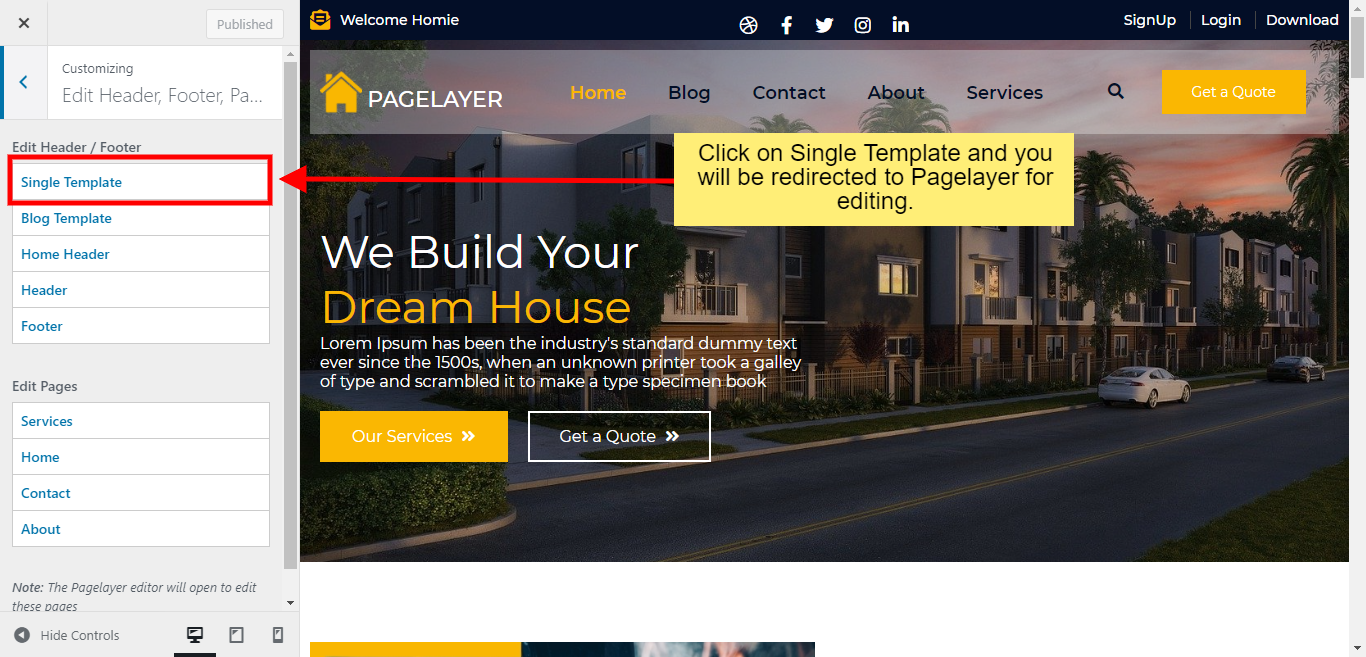 Here, you can edit your Single Template as per your need. You can add, edit, delete any of the Element on your Single Template.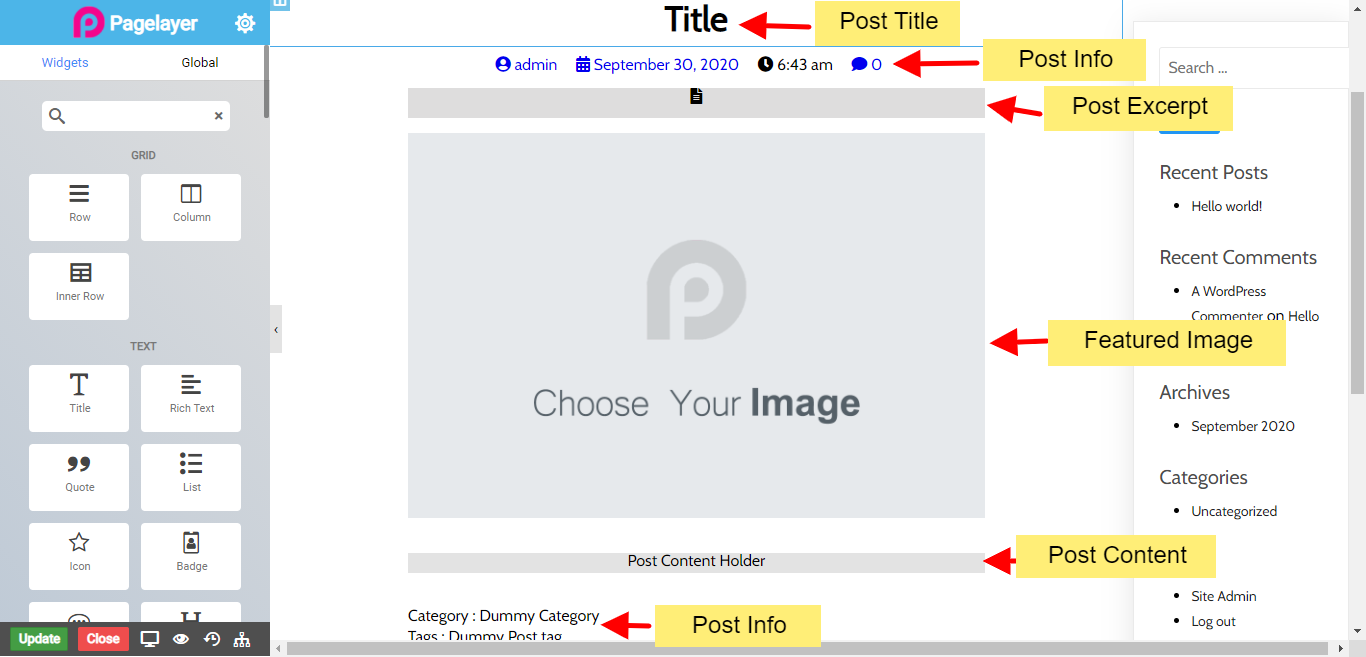 After Editing your Single Template, click on Update button to update your changes and you are good to go.
You can also edit this Single Post Template using Pagelayer go to Pagelayer >> Theme Templates >> Single Template >> Edit using Pagelayer.