This documentation will highlight you about the Sidebar for your Web Page.
With PopularFX you get three Sidebar options; viz. the right sidebar, left sidebar and an option that disables the sidebar.
For Sidebar, you will first need to access your WordPress Dashboard.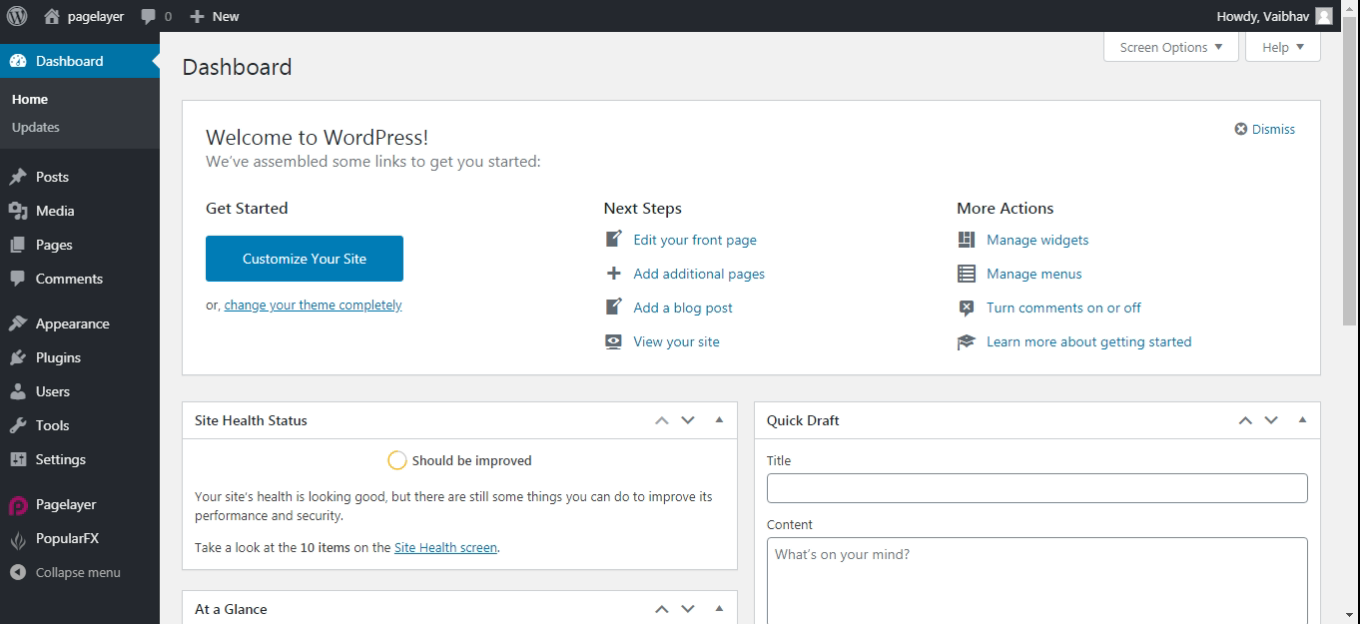 Hover to Appearance and Click on Customize Option.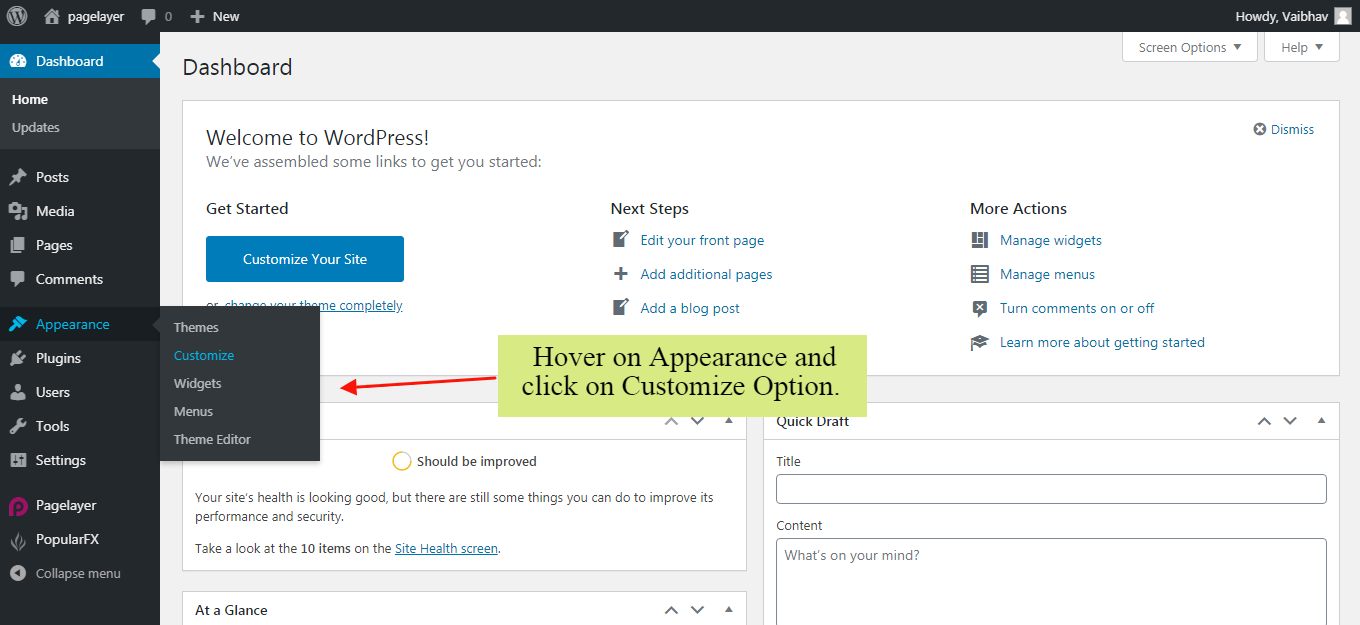 Your Customizing Page will open and will let you allow to edit your Page as per your needs. Go to Sidebar Option.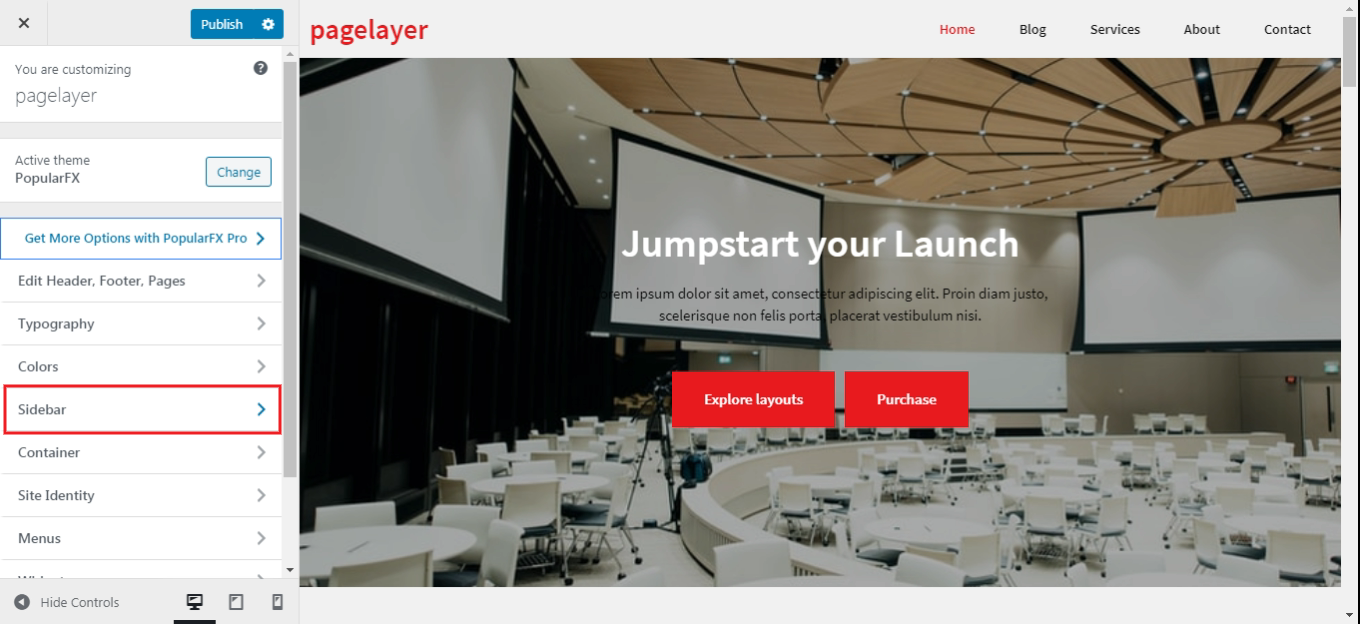 You can set a sidebar for the entire site with the Default Layout Sidebar option. You can set a sidebar for particular Pages, Blog Posts, Blog Post Archives as well.
Sidebar Settings will apply to the entire website. Available options are –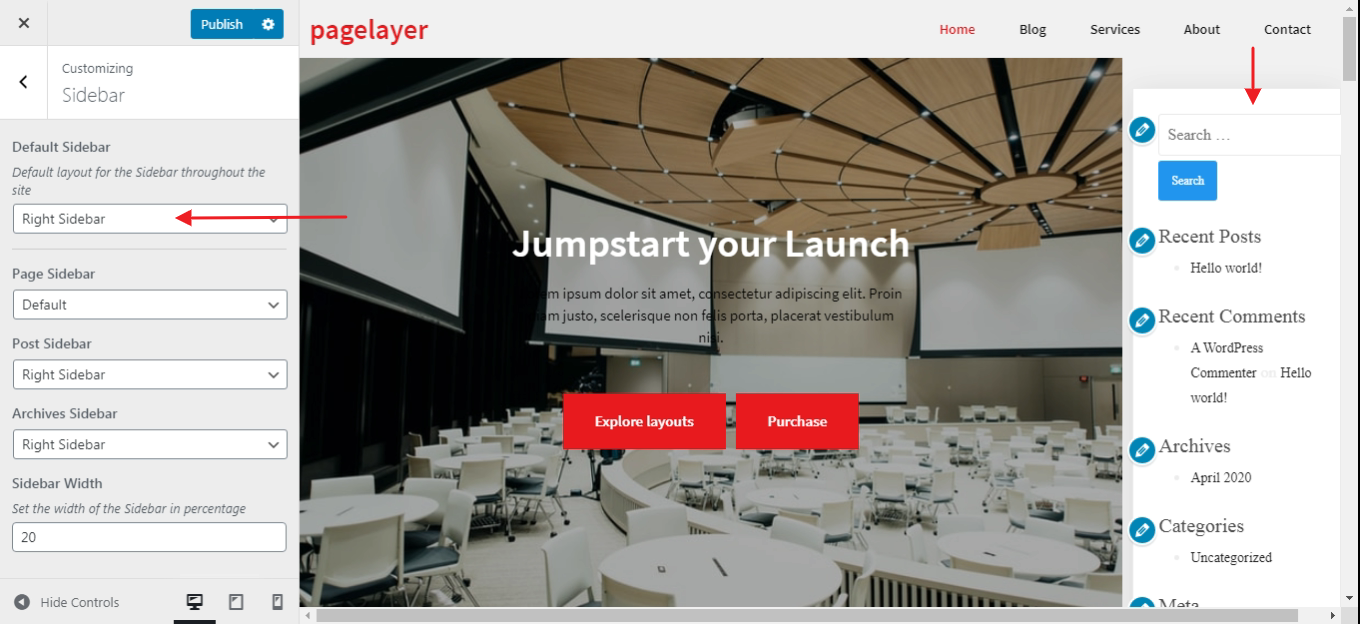 When one of the sidebars (left/right) is set, you can adjust its width.