This documentation will highlight you how to Edit Pages of your web page.
Pages are the specific collection of information provided by a website and displayed to a user in a web browser. A website typically consists of many web pages linked together in a coherent fashion.
The following is a GIF video to show you how to edit Pages: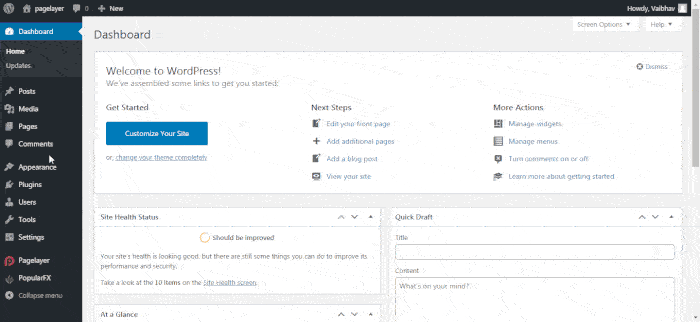 To edit any page you will first need to access your WordPress Dashboard.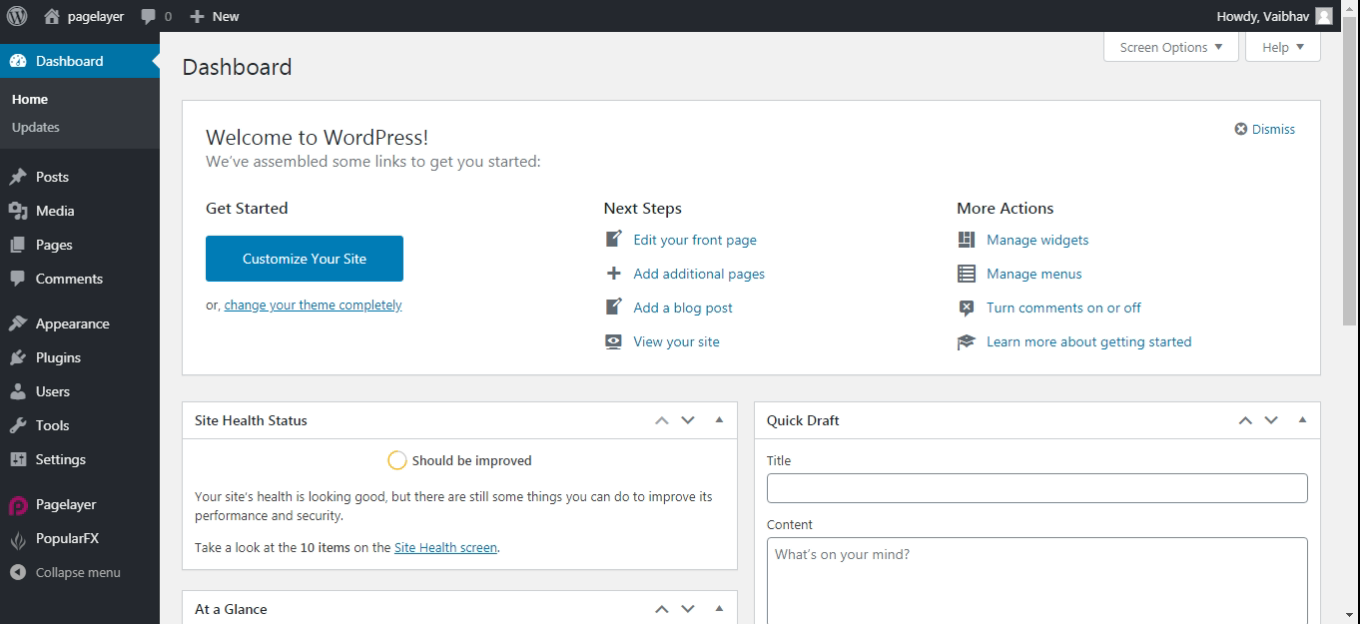 Hover to Appearance and Click on Customize Option.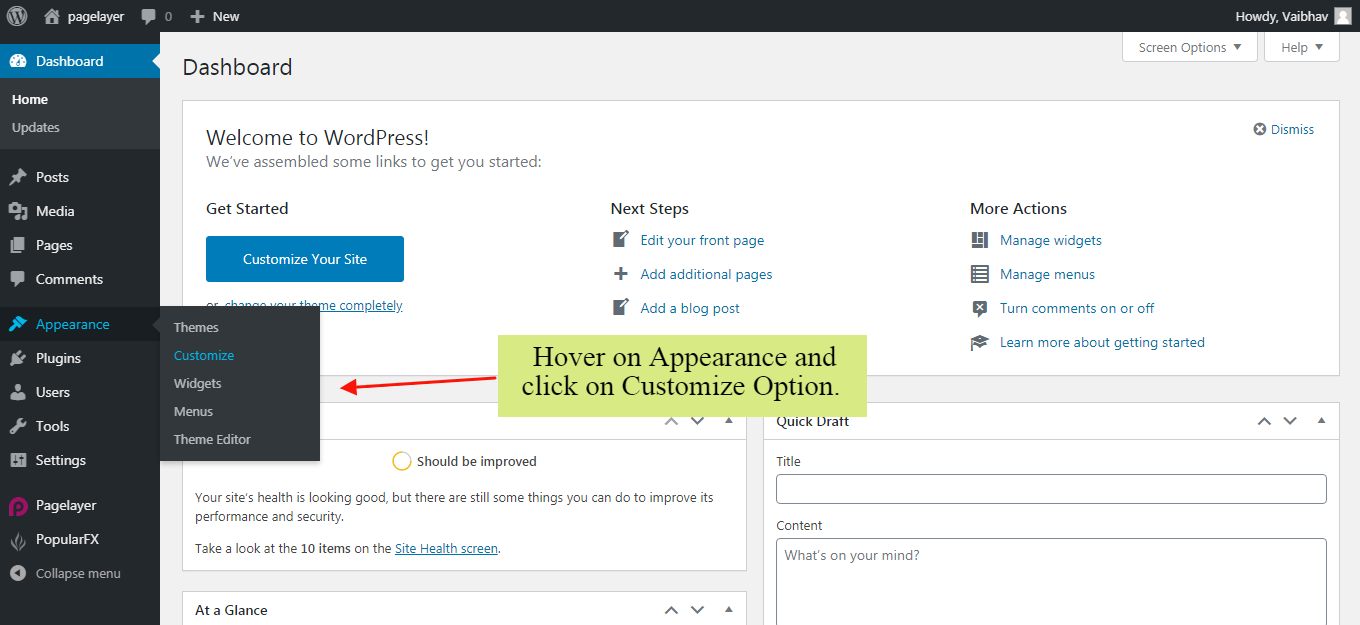 Your Customizing Page will open and will let you allow to edit your Page as per your needs. Go to Edit Header, Footer , Pages Option.
Choose the Page you want to edit, and you will be redirected to Pagelayer Editor for editing your Pages.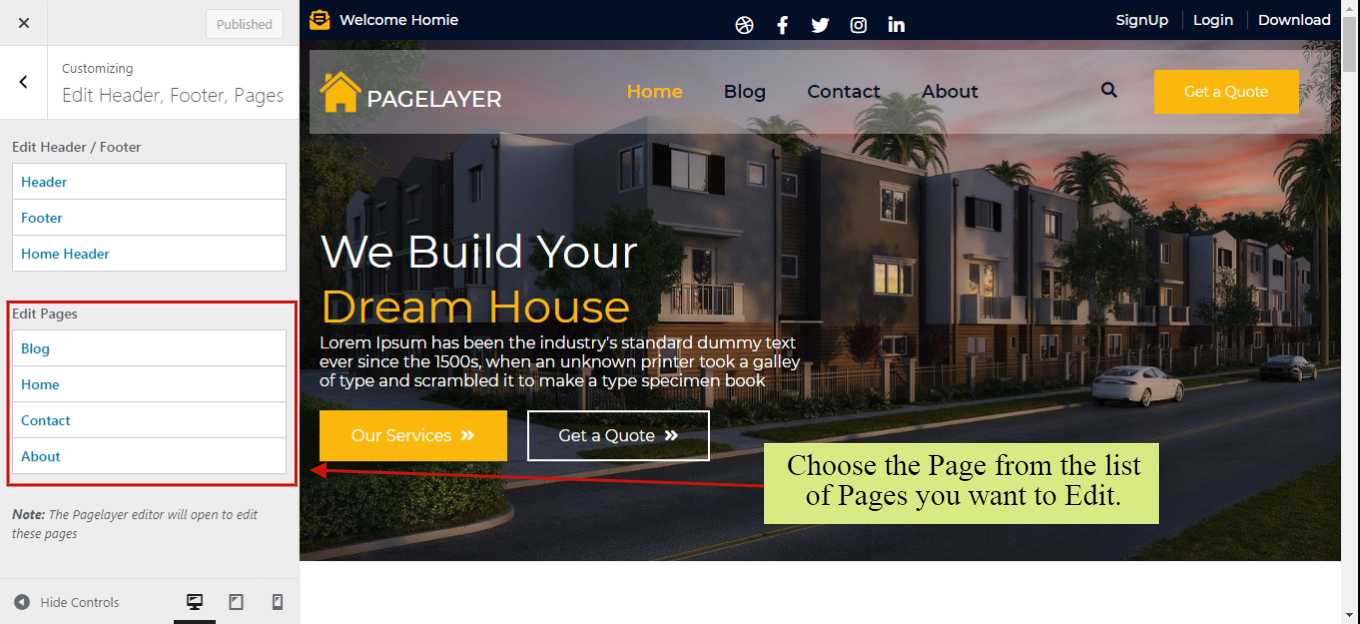 Here, you can edit your Page as per your need. You can add, edit, delete any of the Element on your Page.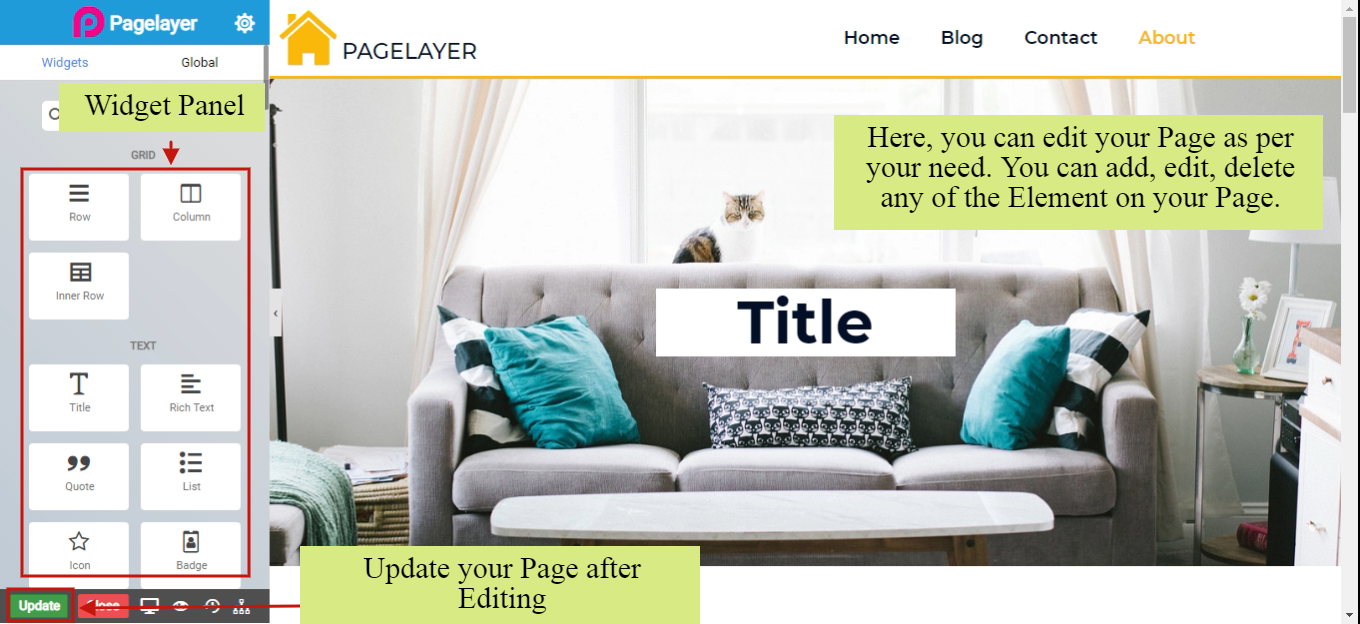 After Editing your Page, click on Update button to update your changes and you are good to go.