Pagelayer Pro is included in PopularFX Pro. You will need to download the same from our client center or can install Pagelayer Pro directly from WordPress. This guide assumes you have already installed the PopularFX Templates Plugin. If you have not,
please do so
.
The PopularFX license will automatically install the Pagelayer License as well. Once you activate your PopularFX license, you will see the option to install Pagelayer Pro. So lets activate the PopularFX license first.

Activating PopularFX License
Automatic Updates and Content
You need to activate the license to enable automatic updates of Pagelayer Pro. Also all our content blocks like Sections, Pages, Headers, Footers, etc. will work only if your license key is installed.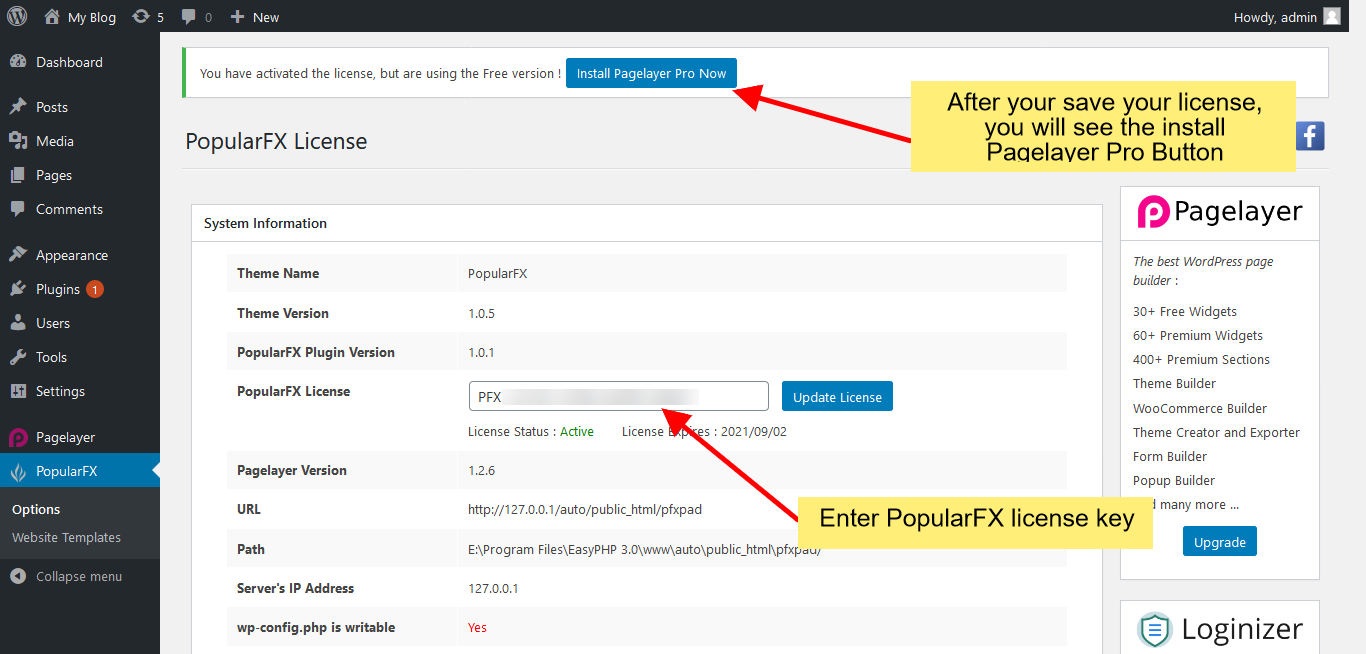 Install Pagelayer Pro after activation

Download Pagelayer Pro from Client Center
Go to Pagelayer Client Centre and click on Download button to download the plugin. Note you will need to purchase the Pagelayer Pro license before you can download the Pagelayer Pro Plugin.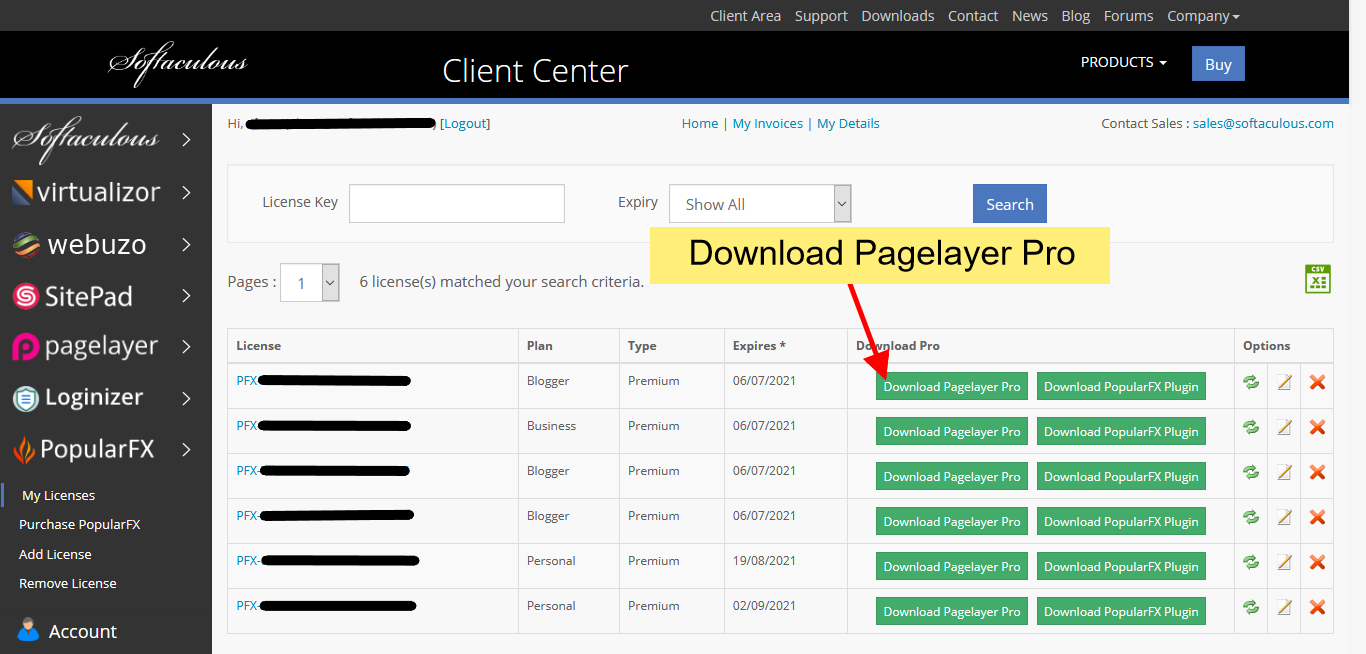 Upload Pagelayer Pro in WordPress